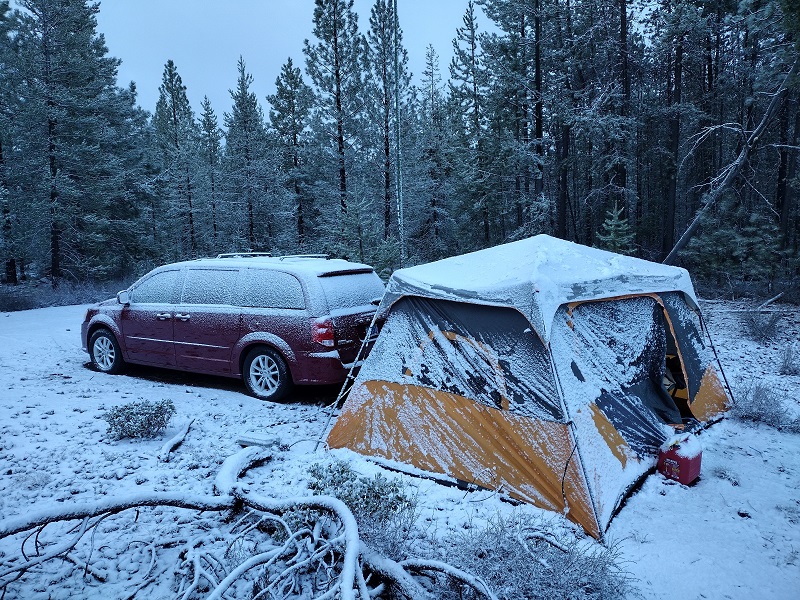 Saturday morning at K7ZX's site on the Deschutes/Lake County line (Oregon).
---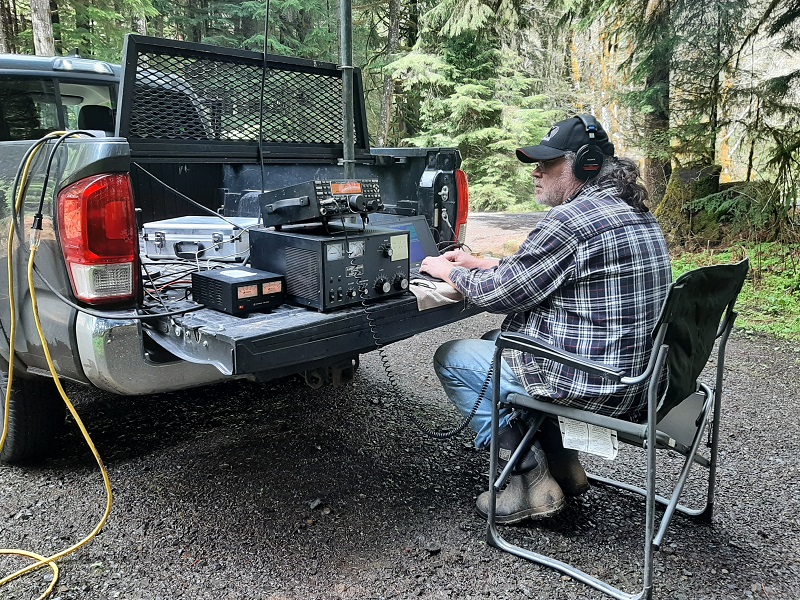 K7RAT/7 on the Clatsop/Tillamook County line (Oregon).
---
20M was tough during the day on Saturday. Much more action in late afternoon and later after New England came online. More action on 20m then as well. Clean sweep of de was a nice bonus. Tnx fer the Q's.
Joe/AA8TA
---
Someone forgot to salt the Ionosphere.
Bob/NF7E
---
Had a great time here in windy Wyoming. It (the wind), broke the EFHW mast ground mount leaving the mast laying against the camper. Also played havoc with my Pota Hex antenna. The mast sections where not tight, and it tended to point opposite of the wind direction -- that would be East. 500 Q's CW only -- 90% of those were run. Not bad for running barefoot from a campground! Contacts combined with my other weekend contacts should give me a pota kilo for the long weekend.
Dana/W7Y
---
Only operated for about 8 hours. High wind and new, push up, mast worries caused me to secure operations earlier than planned. All equipment worked well (except the refrigerator that would not switch to gas in the motor home).
All operators very patient with hard to copy reports. High speed CW ops would do well to slow down their call sign & report info. Skipped over many because I could not copy 30-40 wpm. Looking forward to next year!
Richard/K7ZI
---
Love it that we can log all QSOP this weekend to one log! Great S&P event lots of band switching. Would have liked to be in a spot where i could work more stations on 10M & 15M but props never went short for NE stations on Sunday. Saturday was good on 15M for 7th call area stations. Wish 7th call area would be on for Sunday.
Jerome/K8LF
---
Many thanks for activating so many rare counties.
Tom/K3TW